Over TEN years of success in retail business!
SKY POS retail software is complete software solution that fits your business, budget and good practice.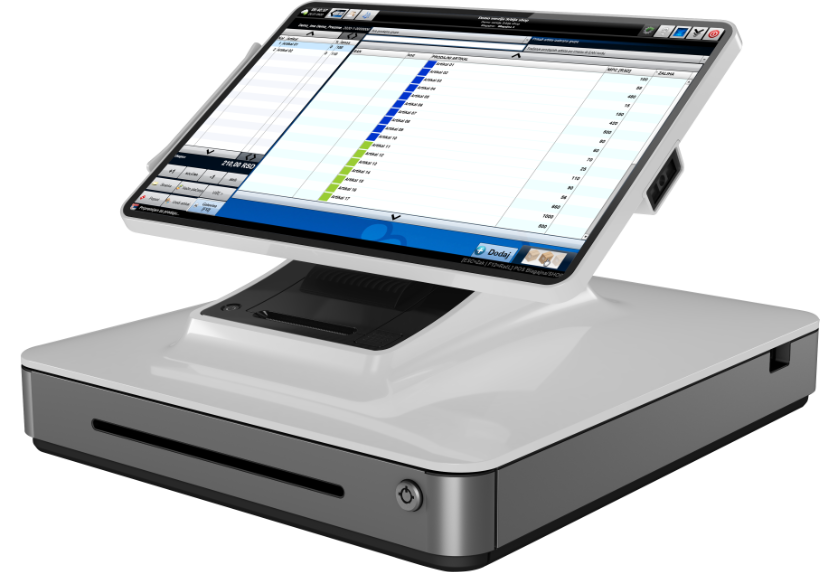 Sky POS
software for retailers
Retail software is designed for trade companies and entrepreneurs. A unique and efficient solution for you and your customers.
Try for free
"COMPLETE SOFTWARE SOLUTION FOR RETAIL"
POS system is a modern tool for managing retail facilities
Manage your business with the help of this unique System that contains everything you need:
Innovative business software, which will help you document, identify and analyze detailed data and take all necessary steps.
User friendly in every way
The software is designed for retailers with the desire to simplify their business to the greatest extent possible and leave routine tasks to the computer.
Be fast and accurate in your work, and with the Sky POS retail software this is possible.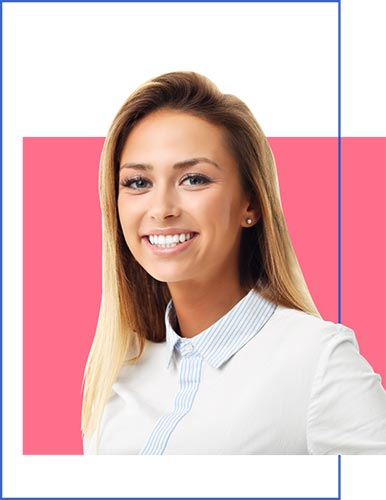 If you sign up, you have a chance to try SKY POS for free!
After registration, we will send you all the necessary instructions to your e-mail address.
Sky POS and Sky TABLET - application for retailers
Center of your business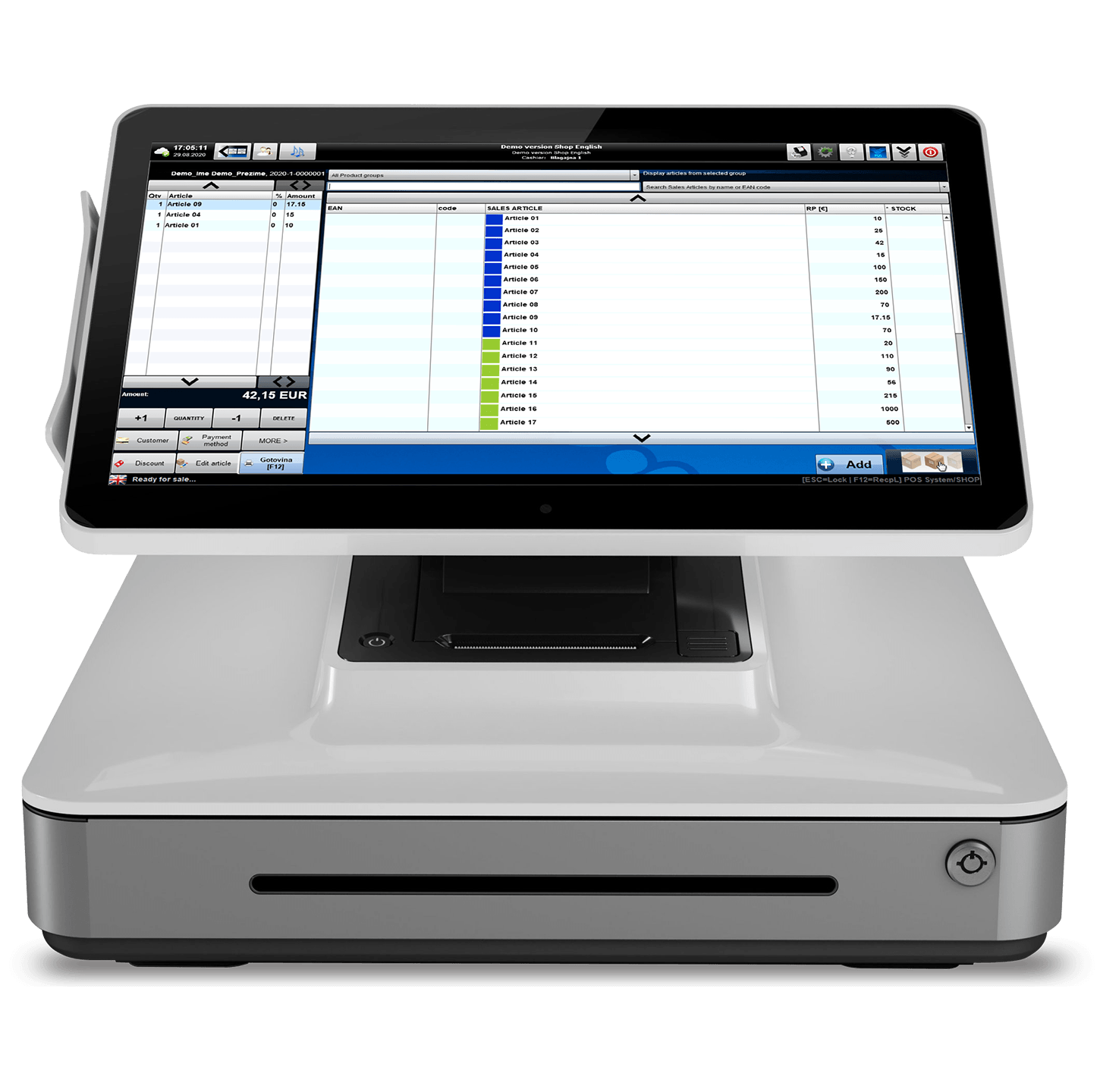 SKY POS application is used by staff and it represents the core of the business, because all operational work depends on them.
This application is designed for the operational work of all retail business. It works in offline and online mode, which means that in the absence of an Internet connection, it works smoothlz.
At the moment when the Internet connection is established, Sky POS synchronizes with the Sky Office, and sends sales information to the cloud server.
If there is a constant Internet connection at the Sky POS location, synchronization, sending sales information or accepting information from the cloud server (new prices, items…), is done automatically every 1 seconds.
You can use SKY POS on regular computers, All-in-one computers and tablets.
SKY POS application enables:
Logging in to the program with defined access rights,
One-click invoicing,
Work with barcodes,
Work with alternative item codes,
Easy application of the Loyalty system,
Easy deleveraging of sellers at the end of the shift,
Automatic closure of the day.
Sky POS retail software, in addition to the ability to conduct business over the Internet, also provides support for working with multiple stocks and multiple business units.
Sky POS has everything you need to start and grow your business.
Sky office application
Manager application in a cloud system that speeds up store operations.
SKY OFFICE application is used for complete management of Sky POS units. It is connected to the cloud server and cannot work without an Internet connection.
Our software solution can help you perform:
Entry of goods and materials,
Internal receptions,
Transfer of goods to other business units,
Pricing control,
Inventory & write-off of goods,
Staff management,
Various codebooks,
As well as tracking total sales in an unlimited number of reports.
You can install the SKY OFFICE application in an unlimited number of locations (on a private computer, in the office, at an accountants office…), which means that it comes free with the SKY POS application and supports work on Windows and MacOS operating systems.
Sky Mobile application
A retail software that lets you read business reports on the go!
The Sky Mobile application is intended for managers who want to monitor their business on their mobile devices.
This application supports:
SKY Mobile allows you to view:
More business units,
Financial transactions,
Employee registration in the system,
Indicators of minimum stocks,
Graphic reports.
Best of all, the SKY MOBILE retail software is provided to the user free of charge with a SKY POS or SKY TABLET license on an unlimited number of devices.
If you sign up, you have a chance to try SKY POS for free!
After registration, we will send you all the necessary instructions to your e-mail address.